Nayax has announce the appointment of Liz Harrex-Perks, (pictured), as UK Customer Success Manager, Nayax UK & Ireland. Liz has extensive experience in client relations, having worked in numerous sectors at forward-facing positions. In this role, she will be responsible for ensuring that customers are getting the most out of Nayax's products and services.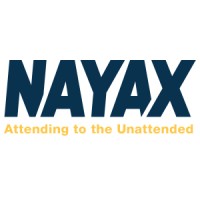 Nayax says that the establishment of the new post of Customer Success Manager 'reflects commitment to customers, confirming that they have the tools and knowledge to enjoy the benefits Nayax's cashless payment solutions offer.'
"I am passionate about being a great ambassador for brands and companies that believe in a total customer experience, excellent product offerings and diversity," Liz said. "Joining the Nayax team as Customer Success Manager gives me the opportunity to share this passion with our customers.
Nayax's award-winning solutions give operators of unattended retail businesses the ability to offer cashless capabilities, including contact, contactless and swipe transactions. This ensures that consumers will be able to pay via their favourite cashless payment method of choice, whether it's credit/debit card (eg. Visa, Mastercard), mobile payment apps (ApplePay, GooglePay, SamsungPay, etc.), QR scans (including WeChatpay and AliPay), and prepaid cards (such as employee cards or student ID cards). Nayax also delivers telemetry and a management suite, for transaction monitoring and sales reports, provides alerts for adverse events, inventory management, and consumer engagement tools to assist operators in promoting repeat sales and consumer satisfaction.
"We're thrilled to have Liz join us as Customer Success Manager, as she recognizes the importance of customers to any company, at any stage in their lifecycle," said Operations Director UK, Lewis Zimbler. "With her background in customer service, both as an owner of her own business and working at other companies, she focused on building relationships that promote retention and customer loyalty. Nayax is excited to continue to strengthen the ties between us and our customers and look to Liz to help with this endeavour."
More Nayax news on PV & OCS, HERE