RBC Group has produced the  E1 Refill Station – the world's first fully-automated refill station – which allows consumers to purchase liquid and viscous products by re-filling their own containers at point of sale, eliminating the need for single-use plastics.
The E1 Refill Station is being pioneered by ethical cosmetics brand Beauty Kitchen. 'As a company, our mission is to create the most effective, natural and sustainable beauty products in the world', Beauty Kitchen Founder Jo Chidley said. 'To accomplish this, we have always sought to be at the vanguard of our industry in terms of innovation, design and sustainability. The issue of packaging has troubled us for some time and the opportunity to dispense with disposable packaging is one we have embraced enthusiastically in our 'Return, Refill, Repeat' initiative, the world's first closed loop solution for beauty packaging. We're proud to be leading the market in this respect and we're sure that our customers, who pride themselves on their awareness of the issues around sustainability and ethical production, will welcome the E1 Refill Station and acknowledge it as an exciting innovation.'
As well as being Founder of Beauty Kitchen, Jo is a sustainability expert, chemist, herbal botanist. She has won industry awards, including the 'Who's Who in Natural Beauty' and business awards such as 'Scale Up Entrepreneur of the Year'. She features in national and international press and is regularly invited to speak at global sustainability events. 1% of all Beauty Kitchen sales go to fund campaigns that aim to ban microplastics in all beauty products and reduce beauty packaging waste for cleaner oceans.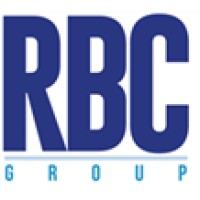 Similarly RBC Group Founder Derek Edwards is a committed environmentalist and the launch of The E1 Refill Station is an important milestone in his personal crusade. 'In a world where reducing resource consumption is an absolute necessity, the E1 Refill Station presents an innovative, economical and ideal solution for retailers and brands alike', he said. 'The need to act on the plastic pollution crisis that's plaguing the planet is urgent and focusing consumer behaviour towards sustainability is a vital part of the solution. The E1 Refill Station curbs the scourge of single-use plastic by enabling products to be sold without a single gram of superfluous plastic or packaging.'
You can read more about the RBC Group on Planet Vending HERE