'Four Pillars': Lavazza Professional is rooted by passion, excellence and innovation in workplace vending and in KLIX® and FLAVIA®, it boasts two brand names that are among the best known in the business: but 'roots' won't be the focus in 2020 – on the contrary, the new decade will be all about pulling up trees…
The company has emerged from a short period of self-analysis, in which it identified the four pillars upon which the future growth of its business will be supported. They are 'workplace expertise', 'the use of pioneering technology', 'the provision of exceptional choice' and 'a commitment to sustainability'.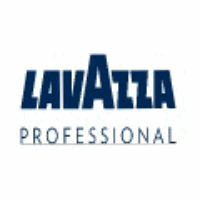 The man tasked with building Lavazza Professional's business in the workplace sector is UK Market Director Ashley Weller, (pictured above). 'Our mission is to keep workplaces on the go by providing them with delicious drinks and ultra-reliable vending solutions,' he said. 'We have a sound basis from which we can aim for growth: we're seen in the marketplace as the leading experts in hot drinks vending, taking advantage of our pioneering technologies to deliver in-cup in an instant. Our patented Freshpack brings coffee shop quality to the workplace, one cup at a time. We are partnered with some of the nation's best-loved drinks brands, enabling us to provide people with access to the products they choose to drink at home, whilst they are at work.'
Lavazza Professional's quest is to deliver 'perfection in every cup', and when you consider that Lavazza Professional products are responsible for producing a staggering 650m drinks across Europe, that's some quest…
So, let's take a look at the aforementioned 'Four Pillars' to understand how they will shape the company's contribution to UK workplaces in 2020 and beyond.
'Take workplace expertise first', Ashley says. 'We're proud to be recognized for our world-class service and reliability. For that reputation, we have our dedicated team to thank. Each team member brings to the party their unique business insight and expertise. That's what enables us to tailor a hassle-free vending solution for each workplace, with the perfect blend of technology and drinks to suit the needs of every customer.
'…the most reliable, convenient, high-performance vending technology on the market.'
'Let me explain what I mean by 'pioneering technology', Ashley continues. 'We want workplace consumers to take top-quality drinks for granted. That happens when the machine delivers consistently, when there is never a sign that says 'out of order'. To achieve this, we continuously innovate to offer high performance, ultra-reliable and energy efficient vending technology that simply won't let people down. Our machines have friendly, intuitive interfaces. They offer the latest payment options and connectivity to provide intelligent menu and stock management solutions. They are easy to maintain and keep clean. In short, our equipment is the most reliable, convenient, high-performance vending technology on the market.'
'This year, we have moved the goalposts in drinks vending.'
A reliable machine at work is one thing; but unless consumers are offered what they want, it will sit in the corner and gather dust … 'That's why we bring the widest variety of great tasting drinks to the workplace, from freshly brewed and instant in-cup drinks, coupled with a choice of machine technologies to suit every environment, from the office to the factory floor', Ashley said. But 'choice' doesn't end there… "This year we have moved the goalposts in drinks vending, introducing our first snack in a cup to our portfolio – porridge. We're dedicated to giving our customers complete flexibility in terms of how their machines are managed, filled and maintained; from self-service to fully managed service, with flexible ownership options to suit every business and an unerring focus on 24/7 consistency for both customers and consumers', Ashley said.
'We are single-minded in our dedication to leading the industry when it comes to sustainability.'
'The last but not least of our 'Four Pillars' is 'commitment to sustainability'. We are single-minded in our dedication to leading the industry when it comes to sustainability, from the energy efficiency of our machines to the responsible sourcing of our drinks. It's our aim to help people in UK workplaces meet their sustainability goals.
'These are our 'Four Pillars', Ashley concluded. 'These are the corporate characteristics that will underpin and inform everything Lavazza Professional UK does in the marketplace in the next decade and what's more, we're ready to meet 2020 head on with the launch of one of the most exciting innovations that the marketplace has ever seen. Yes, we are competing in a busy, diverse marketplace – but we're doing so with a real sense of mission and great confidence.'
* Want to learn more? Contact [email protected]
More Lavazza Professional stories on Planet Vending, HERE