Options Management Ltd  has announced the acquisition of Hilton Lane Associates Ltd, t/a Boxlogix
Options Management MD Paul Ure said: 'we share a can-do approach and we both aspire to providing quality services to our clients.'  Bury based Boxlogix provides vending machines management services. The Company offers services such as financing, maintenance and repair of food and beverage vending equipment and wholesales a wide selection of snack and drinks to the education and leisure sector across the UK.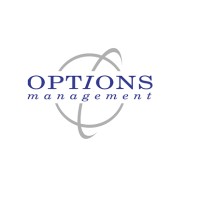 Options Management Ltd, which claims to be 'the greenest vending company in the UK', was formed in 1990 offering refreshing vending solutions. It has grown into a leading multi-million pound independent vending business. Boxlogix will take its place within the Options Group of Companies, which already includes Recycling Options Ltd – a fully reverse vending service providing a closed loop approach to recycling plastics, paper and plastic cups and cans supplied by Options Management -and Refreshing Options To Go Ltd – a fully automated 24/7 fresh food and deli coffee shop and catering facility.
'This is a very exciting opportunity for both businesses', Paul said. 'Both companies have similar cultures and synergies and share a passion for providing excellent goods and services. The acquisition puts us in a very strong position to continue providing a high standard of service to our clients and enhance our already established company and brand. Options Management will be able to offer Hilton Lane Associates clients a wide range of equipment including coffee systems, fridges and recycling machines tailored for the education and leisure sector.
'With the ongoing and inevitable changes within our market, such as the importance of healthy eating and recycling, we are jointly positioned to offer a unique closed loop service for schools, colleges and leisure centres, encouraging the recycling of all cans, bottles and paper cups, which we believe is a powerful and sustainable offering to all our customers.
The new company will be known as Options Management t/a Boxlogix Ltd.
Planet Vending & OCS Options Management Archive is HERE