The drinks sector's sustainable strategies and practices scored an average of 4.8 out of 10 in the first Drinks Industry Sustainability Index – Trends Report 2020, which left it 'considerably behind' other industries.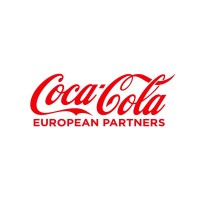 Against that backdrop, Coca-Cola European Partners, (CCEP), is consolidating its position of pre-eminence in the drinks industry, thanks to its continuing and determined efforts to make every facet of its business more sustainable.
PV Editor Ian Reynolds-Young had a sit-down with Daniel Hetherington, CCEP's Manager – National and Key Accounts, to discuss the practical measures that the company has introduced recently.
'The journey to becoming sustainable is a long one that's made up of numerous steps', Dan said. 'Taken individually, the steps may seem insignificant; but put them all together and suddenly, you're well on the way to where you want to be.
'For instance, when we changed our iconic Sprite bottles from green to clear, it wasn't a case of cosmetic tinkering. In fact, moving from green to clear meant that the bottles became significantly easier to recycle.
'The new bottles were launched in September last year, to coincide with Recycle Week and we supported it with a campaign called 'Clear is the new Green', aimed at letting our customers know why we'd made the change. We made quite a splash: there were around 6,000 display panels in the UK to help get the 'sustainable business' message across.
'Then there's our GLACÉAU Smartwater brand. I'm proud to say that GLACÉAU Smartwater is the first major water brand to move to 100% recycled plastic across its full range
'The move to using recycled plastic is not restricted to GLACÉAU Smartwater, though: we're continuing to increase the amount of recycled plastic, called 'rPET', in all our plastic bottles to at least 50% by the summer. Coca-Cola has in fact been the biggest user of rPET plastic in Great Britain for the last decade.
'We had a busy schedule around Recycle Week last year: in addition to introducing the new Sprite bottle, we also launched a major advertising campaign to get more people recycling. 'Sending Plastic Round In Circles' was all about making consumers aware that all our bottles can be recycled and turned into new ones.
'After you have enjoyed the drink, recycle the bottle!'
'So the message to consumers is simple: after you have enjoyed the drink, recycle the bottle! They are more likely to do this if they know they can be turned into new bottles again, hence the 'Sending Plastic Round In Circles' campaign. I'll say it again: all our bottles and cans are 100% recyclable!
'The bottles themselves are changing, too. We've taken advantage of modern technology to make our 500ml plastic bottles around 45% lighter than they were 25 years ago. This helps to reduce the carbon footprint of the format, because less energy is required to produce them.
'As I said when we began, it's a long journey, but one we're committed to.'
Read more news from Coca Cola HERE on Planet Vending
Think you know all about Coca Cola European Partners? Test yourself, HERE