Vending Insight 15th Edition.
Welcome to the exciting 15th edition of 'Vending Insight', a regular feature from Planet Vending that focuses on today's cashless, connected, IoT (Internet of Things) society. There's no product news in Vending Insight and no stories about the providers of those products. On the contrary, it's our intention to provide those vending operators, who are hungry for information on developing technologies, with some satisfying food for thought.
This week, we bring you news that Vianet Smart Machines, now incorporating Vendman, has agreed to sponsor this hugely popular feature.  As usual, we'll provide our Ten Top Links that will take you to stories that have appeared across the Internet. They won't all be about vending: in fact, we'll steer you, through these stories, in the direction the world is heading. We hope that Vending Insight will inspire you to investigate how to apply the features of cashless payments, data collection and connectivity to the advantage of your vending business.
Ian Reynolds-Young writes about Planet Vending's delight that such a major company such as Vianet sees the value in what we've been doing over the last 15 weeks and we look forward to the next editions. HERE
FROM THE INTERNET:
The Internet of Things (IoT) (Globalsign.com) 
…continues to emerge as the next wave of industry revolution and many industries are hopping along for the ride.  The healthcare industry is no exception, as innovations in medical devices, medicines, patient monitoring and much more are rapidly emerging. The efficiency and accuracy gained through the implementation of smart technology in the healthcare industry could be, in literal terms, lifesaving. Read more HERE
Is the omni-experience a dying fad? (Customer Think)
…Or will it eventually deliver on its promise of providing an all-in-one and flawless customer experience? The answer remains debatable. Read More HERE
Vending Insight 15th Edition.
Checkmate: Walmart is Omnichannel King… (Business Insider)…But Amazon is in Position for the Crown, reports Packaged Facts (Markets Insider) HERE
How small businesses can prepare for the rise of the cashless economy (Marketing Week)As the cashless economy continues to grow businesses must plan for the future by enhancing customer experience to appeal to the new generation of tech-savvy Brits. (Marketing Week -you may need to subscribe). HERE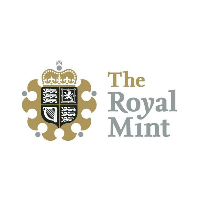 Cashless society comes ever closer as Royal Mint halves the number of coins it makes. (Sunday Express)

The Royal Mint has cut the number of coins it puts into circulation by nearly half in four years in the latest move towards a cashless society. The government-owned mint issued 1.3 billion coins last year – down from 2.3 billion in 2014. 
HERE
Evolution of fraud in the IoT era (ITProPortal)
With billions of vulnerable devices, no regulation, a huge attack surface and vast quantities of personal data, IoT checks every box on a cybercriminal's Christmas wish-list.
HERE
Vending Insight 15th Edition.
How IoT Is Impacting 7 Key Industries Today (Forbes)
There is no single way to describe the Internet of Things (IoT)—it varies by industry, both in types of systems and in use cases. IoT in one sector is different from IoT in another. To better understand just how IoT is impacting a variety of industries, Forbes Insights, in partnership with Intel, conducted a survey of 700 executives familiar with their organization's implementation of IoT programs. HERE
Unifying IoT and multimedia to enable futuristic smart home services (IoTNews)
Despite being in its infancy, the global smart home market is growing fast. In 2017, over 4 million smart home devices were shipped worldwide, and this number is expected to balloon to over 55 million by 2020, transforming it into a billion-pound market. HERE
'Tap for Change' product optimises charity donations using contactless technology (The Drum)
Noticing the limitation the 'shaker bucket' system was causing busy commuters, charity payments specialists LibertyPay partnered with marketing agency Earnest to launch Tap for Change, a service designed to get charities set up with contactless donation technology. HERE
Vianet: All Age Groups Want Contactless? (Planet Vending)
The latest research from Vianet, the leading SMART machine provider for the vending and hospitality industries, has revealed that all ages are adopting cashless payment, with every age cohort at least twice as likely to use contactless payment for lunch that a year ago
Vending Insight 15th Edition.